AMBASSADORS
OF CAREER ACADEMY
We find immense pleasure while introducing ambassadors of career academy Who have excelled in studies and brought laurels to Career Academy. Their success shows the dedications and efficiency of the Institute itself.
Somendra Aggarwal
Being a Career Academian is a privilege to deal with all sorts of matters in life.The best School which provides you the best education with the best faculty. The mentors not only guide you in academics but also in life skills, encourage you and teach you to overcome the obstacles.
Ansh Aggarwal
Getting education in Career Academy is always inspirational. I loved the way of the guidance of our teachers and mentors who always remain a motivation to us.
Shashank
The school is recognized as one of the best institutions in Himachal and it proved its worth through its sky-touching results and a totally different way of teaching.I feel proud that I got a chance to become a part of such an amazing institution and receive education here.
Raghav Aggarwal
Career Academy is a symbol of best education in modern time .Life tests you at every step and our school makes us prepare to handle every test with efficiency .I feel always delighted to get a chance to complete my education from such a great institute ,where teachers are more than parents to you and give their best to make you successful in life.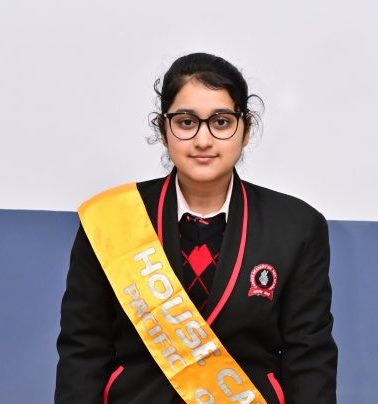 Palak
Career Academy means "Success" .Here your mentors make you realize your potential so that you can achieve the best .Here ,I started believing myself .